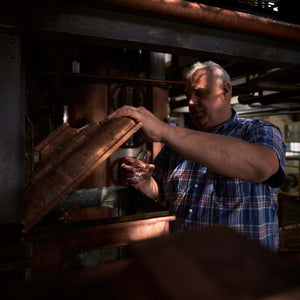 wheel horse whiskey is made at the historic green river distilling company in owensboro, kentucky
The site of the distillery, on the westernmost edge of the Kentucky Bourbon Trail, has housed distilleries for over 130 years and has produced Bourbon for brands including Ezra Brooks, Mellow Corn, and Old Medley. The Green River Distillery, first erected on this property in 1885, was the first in Owensboro and the 10th permitted distillery to open in the state of Kentucky.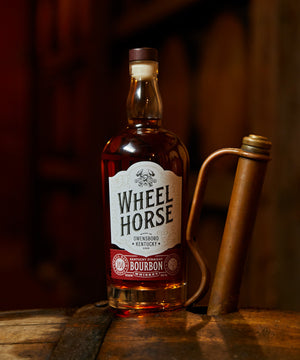 a storied past continued
Like many historic distilleries, however, this distillery has seen its ups and downs, and has changed hands many times throughout its storied past. In fact, for the latter part of the 20th century and the first decade of the 21st, the distillery was shuttered and was nearly destroyed. In 2014, a new owner came in to rebuild the distillery, brick-by-brick, and bring it back on line with an eye toward excellence. Wheel Horse Whiskey was launched in 2019, one of the first brands to come out of the newly established Green River.