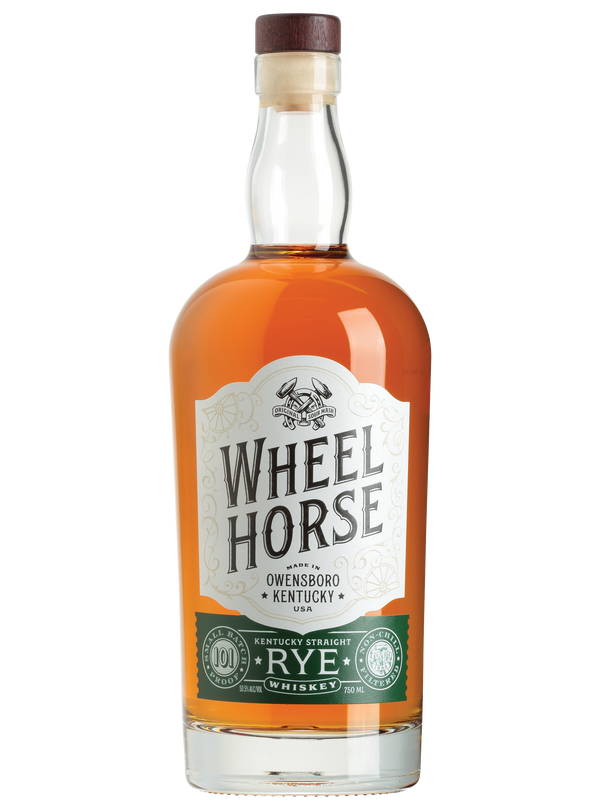 94 POINTS - NY INT'L SPIRITS COMPETITION
GOLD - SF SPIRITS COMPETITION
Wheel Horse Rye is the first aged rye to come out of the historic Owensboro Distilling Co. This sour mash whiskey is made from 95% rye and 5% malted barley. It's distilled in copper stills then matured in hand-selected, 53-gallon, charred American oak barrels for between two and three years. We use a #4 char. Like all of our small batch whiskeys, Wheel Horse Rye is bottled at 101 proof and without chill filtration.